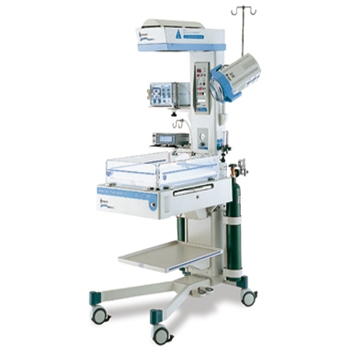 Great stability and capacity structure providing support to peripheral accessories.
Radiant heat.
To intensive care and resuscitation uses.
Fixed or variable height bed (optional).
Microprocessor systems fully controlled.
Display to APGAR reading.
Operates in manual or auto thermostatic mode.
Rotating reflector to x-ray apparatus placement.
Resuscitation duct equipped with 3-outlet passages to O2 and 1 to compressed air.
Extensive optional accessory line.